For the first time in over ten years, Lloyds banking group has achieved a profit. This has come due to the bank having to deal with less ppi claims.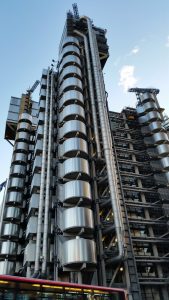 Figures released to the press showed that Lloyds saw it's pre-tax profits increase by over one-hundred and fifty percent, reaching over £4 billion pounds, a level that was last achieved in 2006 – two years before the financial meltdown of 2008.
Lloyds Expecting Less People To Be Claiming PPI
Lloyds also revealed that it had decreased it's provisions for ppi – which is the amount of money it has set aside to compensate people for the mis-selling of PPI by the bank, from £4 billion to £1 billion.
The bbc website had more to report on the data released by the bank.
The UK government's stake in Lloyds has now fallen below 5% and it has said it wants to return the bank to full private ownership this year.

The government spent £20.3bn to acquire a 43% stake in Lloyds at the height of the financial crisis.

It has returned more than £18.5bn to the taxpayer since 2009.

However, underlying profits for 2016 fell to £7.9bn, down from £8.1bn.

Total income for the group also edged down to £17.5bn compared with £17.6bn the previous year.

In addition to the £1bn set aside in the third quarter to cover PPI claims, Lloyds also made a provision of a further £1.1bn for other "conduct" issues.

The company has increased its dividend by 13% and will also pay a special dividend.