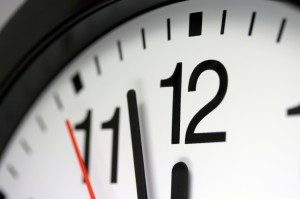 The Banks have appealed to financial regulators to set a deadline on mis sold PPI payments, the British Bankers' Association (BBA) have requested a cut of date of Summer 2014 for PPI claims in a letter to the Financial Services Authority (FSA).
If the request is granted and banks are allowed a deadline then it means many people who have not had the chance to reclaim their mis sold PPI will never get this money back.
In a compromise the BBA has stated that the banks will support and finance an awareness campaign through advertising to make customers aware of the end date to re claim PPI.
So far the FSA have not made a decision as to whether the request to set a deadline will be granted.
Deadline for PPI Claims
If a deadline is set for PPI claims then many people may miss out on the money they are entitled to. It is very clear that many people that have been mis sold PPI are not even aware that they are entitled to claim or are worried about claiming.
The banks state that if this goes ahead they will manage and fund an advertising campaign, however, only a few banks have written to customers to let them know they can claim back PPI so are these just empty promises. Can we be sure the investment from the banks will be significant enough to get the information across to all customers who are entitled to claim PPI.
If you look at our PPI infographic you will see that there are still many people who have not claimed back PPI and billions left to be claimed.
The FSA rules say customers should have three years to claim PPI payments from when they find out they are entitled to a claim. However many consumers have still not been notified by banks or financial bodies that they could claim therefore a deadline of only 18 months is going against this legislation.
An FSA spokesman says: "As you would expect for an issue of this scale and complexity, we have considered a number of options and continue to do so."
We will update you as soon as we know what the FSA decide but it means more than ever you need to make a claim for your mis sold PPI.