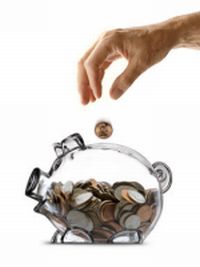 You have more than likely heard the news regarding payment protection insurance (PPI) on the news or radio or you may have even heard friends or relatives talking about the payment protection scandal and how you can claim back your PPI.
 PPI
If you haven't heard about payment protection insurance, it may become familiar if you have ever taken out a loan or credit agreement such as a credit card or mortgage or loan. PPI should have been offered to you as an additional policy to protect your repayments should you ever have become unable to do so. But unfortunately this has been mis sold to thousands of customers. The banks have not only offered it to all possible customers but also customers who would have no chance of being able to make a claim on the payment protection should they need to. These sorts of people include the unemployed, the self employed and over a certain age. If this is you then you have a strong case of how to claim back your PPI.
 Claim Back PPI
If you do remember taking out your credit agreement and you seem to remember something about payment protection then there are many ways of how to claim back your PPI for example there are many examples of payment insurance mis selling and they may sound familiar to you such as you have a credit agreement and notice you have PPI but didn't even agree to it?, you remember feeling intimidated or pressurised into taking the Payment protection? You thought PPI was compulsory? You know you had the protection but don't feel like it was explained to you in great depth?
If any of these sound familiar, then you definitely have a case of how to claim back your PPI, whether you are still making repayments to your policy or have paid it off in full over the last ten years now is the time to claim your insurance policy back.
If you need to know how to claim back your PPI, then it's quite straightforward to do so. Its worth collating as much information as possible to prove that you too have been a victim of mis sold PPI such as statements, whether old or new and you can claim on more than one too! Some people try and claim back PPI themselves whilst others use a company to do it for them to take the time and effort away should they not have the time to do so.